Sludge Pump
TSLP-150 6 inch Sludge Pump specially designed to handle clean or dirty water containing limited solids, and mostly use extensively on construction sites for dewatering.
TSLP-150 is automatic priming and re-priming, is by flood alubricating rotary sliding vane vacuum pump.
Features:
• High capacity water pump, used for WellPoint dewatering and sump pumping.
• Hard wearing cast iron parts.
• Automatic priming.
• High airflows vacuum system specially designed for dewatering works.
• Hours of unattended operation or intermittent flow.
• Large fuel tank capacity of 140 liters for continuous operation.
• Lifting Hook.
• Key start Engine.
• Available option four wheel site trailer.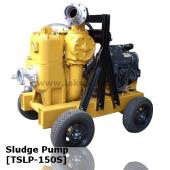 Sludge Pump (TSLP-150S)
View Detail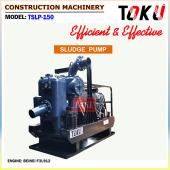 Sludge Pump (TSLP-150)
View Detail